Dr Natalia Chechina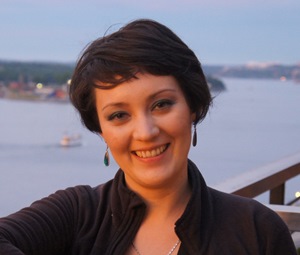 I am a Research Fellow working at the University of Glasgow with
Professor Phil Trinder
. I am part of the
Glasgow Systems Section (GLASS)
and
Glasgow Parallelism Group (GPG)
in the
School of Computing Science
at the
University of Glasgow
.
I am currently working on:
enhancing the SD Erlang to industrial standard, and
preliminary investigation for ROSIE, including evaluation of scalability and reliability limitations of Robot Operating System (ROS).
From October 2011 until February 2015 I worked in the
RELEASE project
which aims to improve the scalability of Erlang programming language - aiming to scale it out to systems with a million cores (maybe 10 000 Erlang nodes). I led Scalable Distributed Erlang work package (WP3) working at the language level. We have implemented
Scalable Distributed Erlang (SD Erlang)
to improve the scalability of Distributed Erlang.
Research Interests
Scaling distributed computation, distributed robotics, parallel programming, Erlang, stochastic modelling, autonomous systems, and overlay networks.
Short Biography
Natalia Chechina received the Engineer degree from Kyrgyz State Technical University, Kyrgyzstan in 2008, and a PhD degree from Heriot-Watt University, UK in 2011. While doing her PhD she also did a six month industrial internship in MaidSafe Ltd. Between 2011 and 2015 she worked as a Research Associate at the University of Glasgow in the RELEASE project (A High-Level Paradigm for Reliable Large-Scale Server Software) sponsored by an EU FP7 STREP (287510). She is now a Research Fellow at the University of Glasgow. Her main research interest is scaling distributed computation on commodity hardware.
Other Activities
Please, contact me if you would like to give a talk at Glasgow Systems Section (GLASS).
From September 2015 I am a School of Computing Science postdoc representative. Please, contact me if you would like to raise any postdoc related issues or get involved in organising events.