Dr Natalia Chechina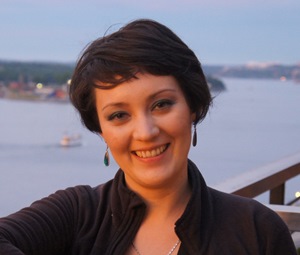 I am a Consultant Developer at
Erlang Solutions
and an Honorary Research Fellow at the
University of Glasgow
.
My academic work includes:
Scaling Distributed Erlang -- SD Erlang, and
Scaling distributed robotics by introducing ROSIE, which is a scallable and fault-tolerant version of Robot Operating System (ROS) -- this is work in progress.
Research Interests
Erlang, scaling distributed computation, distributed robotics, parallel programming, stochastic modelling, autonomous systems, and overlay networks.
Other Activities
I am an active member of the Embedded Working Group at Erlang Ecosystem Foundation. Please, feel free to get in touch if you'd like to be involved in the Foundation.
Please, feel free to get in touch with me if you are interested in attending, or speaking at, one of the CodeBEAM Conferences.